More than just a promise
"Our success is based on the commitment, motivation and team spirit of our employees. The essential basis for this is our modern understanding of leadership and trust."
- Marcus Thoben, Managing Director (COO)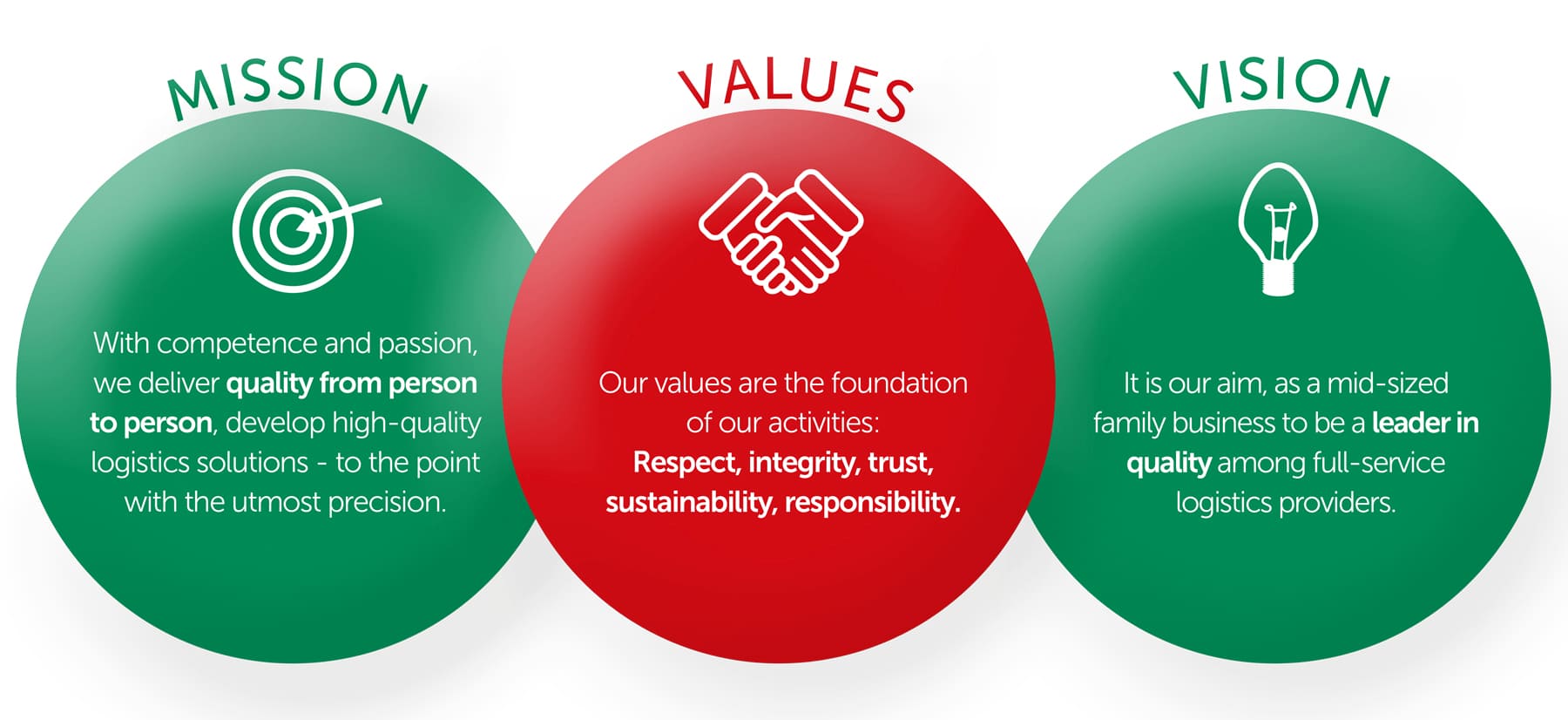 Quality leadership in every respect
With competence and passion, we deliver high-quality services from people for people.
Not only are our dealings with business partner and customers always shaped by our core corporate values, but with our customers as well:
Respect, integrity, trust, sustainibility and responsibility form the basis of our thoughts and actions. We cultivate a partnership-based, trusting cooperation and bear responsibility - for our actions, for society and for the environment.
With our sustainability report, we have taken a fundamental and important step towards presenting our various economic, ecological and social objectives and measures in a comprehensible way. On a total of 43 pages you can read how our company reconciles economic progress with social justice and ecological responsibility.
Saving lives together
An industry on the move
We support the logistics initiative "Blut transportiert". The initiative is an association of companies from the logistics industry with a common goal: We want to actively support the fight against blood cancer as well as other diseases of the haematopoietic system - and we do this by becoming active ourselves.